Homemade almond milk recipe
Almond milk is simply made by blending whole almonds with water. By making homemade, you can be in control of the quality of the milk you are making and its nutritional value. The higher the concentration of nuts, the more nutritious the finished drink. Plus, you know it's free from any added sugars, preservatives or emulsifiers. Whether eating almonds as a snack or blending them into a milk, I'd always suggest soaking them first. Almonds, like many grains and legumes, contain phytic acid and enzyme inhibitors which bind with minerals and prevent us from digesting and absorbing them. Softening the nuts, by soaking in cold water for at least six hours (or overnight), ensures that the nutrients are more readily absorbed. I'd also recommend using whole almonds, with the skin on, to increase the fibre and antioxidant quantity of the finished milk.
Almonds are rich in vitamins and minerals, especially Vitamin E which is good for healthy eyes and skin, and for strengthening the body's natural defence against illness and infection. The rich protein content helps to keep you feeling fuller for longer, while the manganese helps strengthen your bones and regulate blood sugar. Use your almond milk with any of our powdered superfood blends.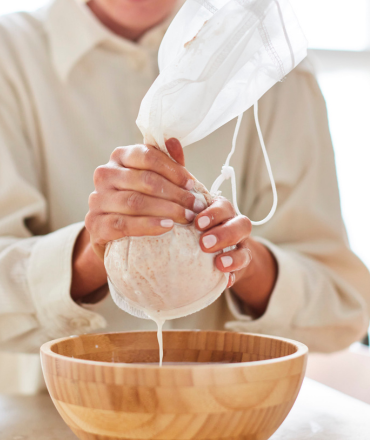 Ingredients
---
Body
All-in-one health support
£55.00
Our delicious berry flavour whole food and fibre-rich plant powder bolsters your daily diet to improve gut health, digestion, energy, mood and more. Loved by nutritionists, it's an everyday essential that virtually anyone will benefit from.
Need convincing? Try our 7 day trial pack for just £15. 
SHOP NOW
Recover
Essential lean protein
£29.00
Essential lean protein
We've boosted our silky-smooth berry flavour recovery plant protein with superfood nutrients to ease soreness after exercise, boost metabolism and maintain muscle mass throughout life. It's your insurance to help preserve strength, strong immunity and a healthy body.
SHOP NOW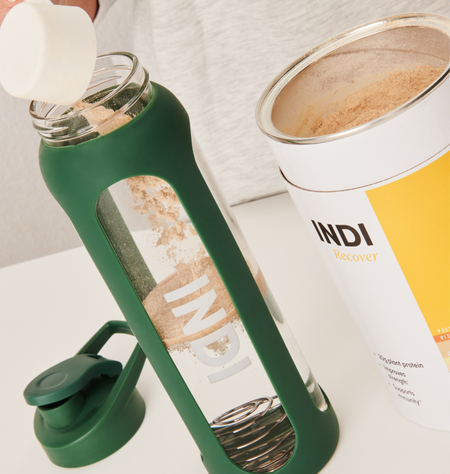 Mind
Brain-boosting superfoods
£45.00
Brain-boosting superfoods 
Our cocoa-berry flavour plant powder delivers renewed focus and mental energy when you need a pick-me-up (but without the jitters). It works within 10 minutes and lasts up to 4 hours, while our targeted ingredients protect your brain health long-term too. It's you—but sharper.
SHOP NOW