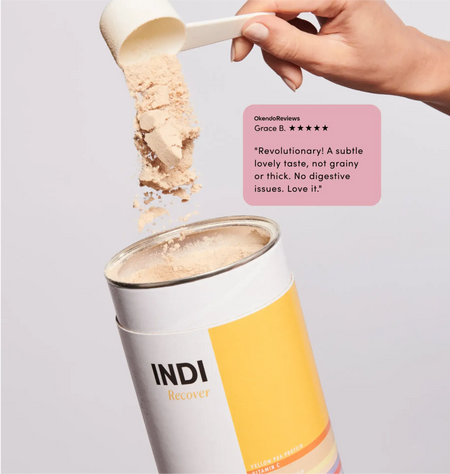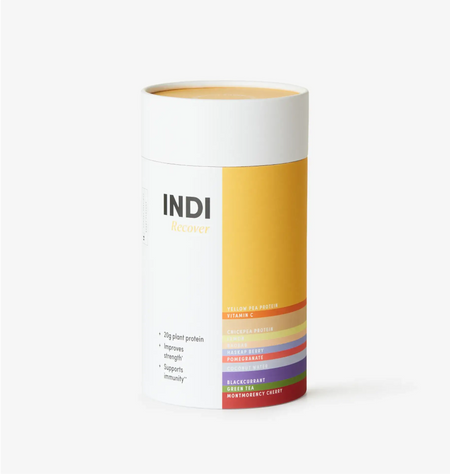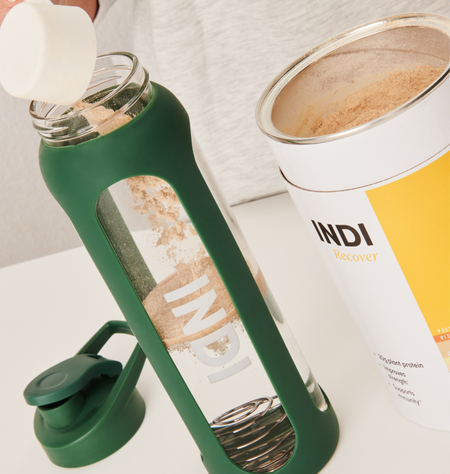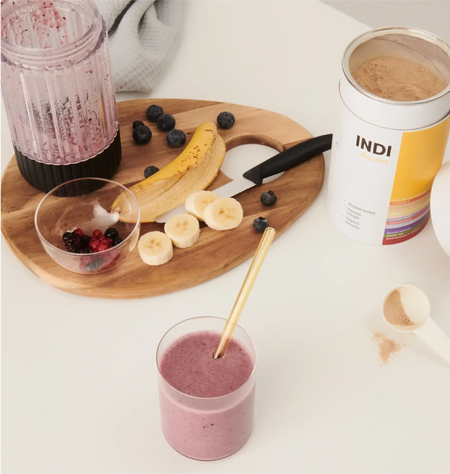 award-winning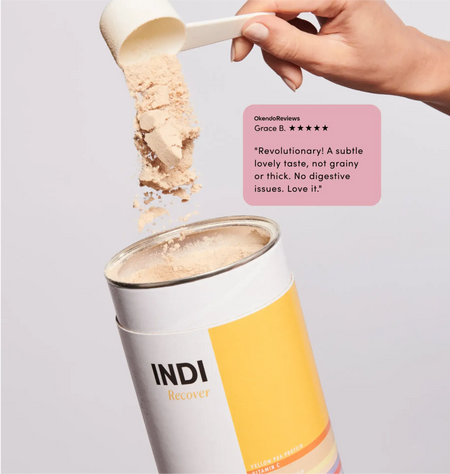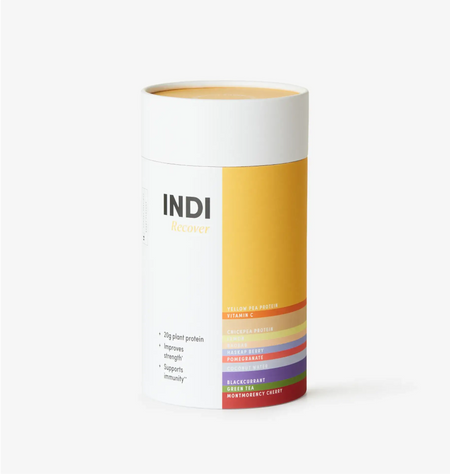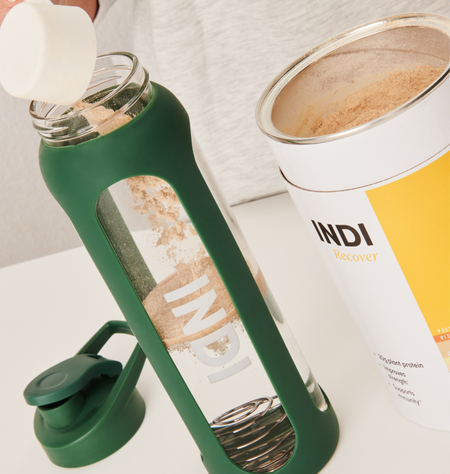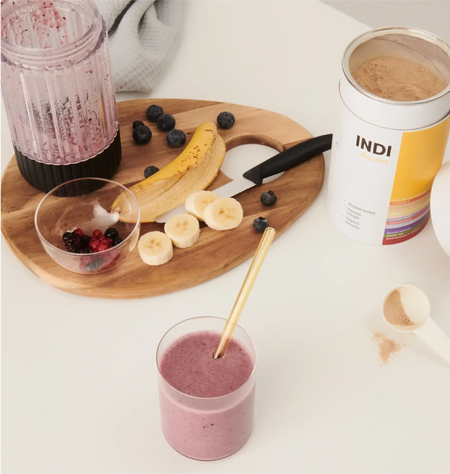 Spot us in

Recover
ESSENTIAL LEAN PROTEIN
MOST POPULAR
Every 4 weeks
Every 2 weeks
Every 4 weeks
Every 6 weeks
Every 8 weeks
- Pause or cancel anytime
- No minimum commitment
Free delivery over £15 · 30 day money back guarantee
Pay in 3 installments with
HOW TO USE
Mix 2 heaped scoops (36g) with 250ml of water or your favourite plant-based milk (our personal favourite is 50:50 almond milk). Alternatively, blend with bananas and berries for a protein-packed smoothie.
WHO IT'S FOR
Recover isn't just beneficial post-exercise. Protein is the building block of every cell in our body, essential for hormone regulation, immunity, healthy muscle mass, resilient skin, and strong hair and nails. It's your insurance to help preserve strength, strong immunity and a healthy body.
NUTRITIONAL INFORMATION
OUR NO NASTIES APPROACH
100% plant-based. No bulking agents. No artificial additives. No chemical preservatives. Gluten-free. Non-GMO.
Spot us in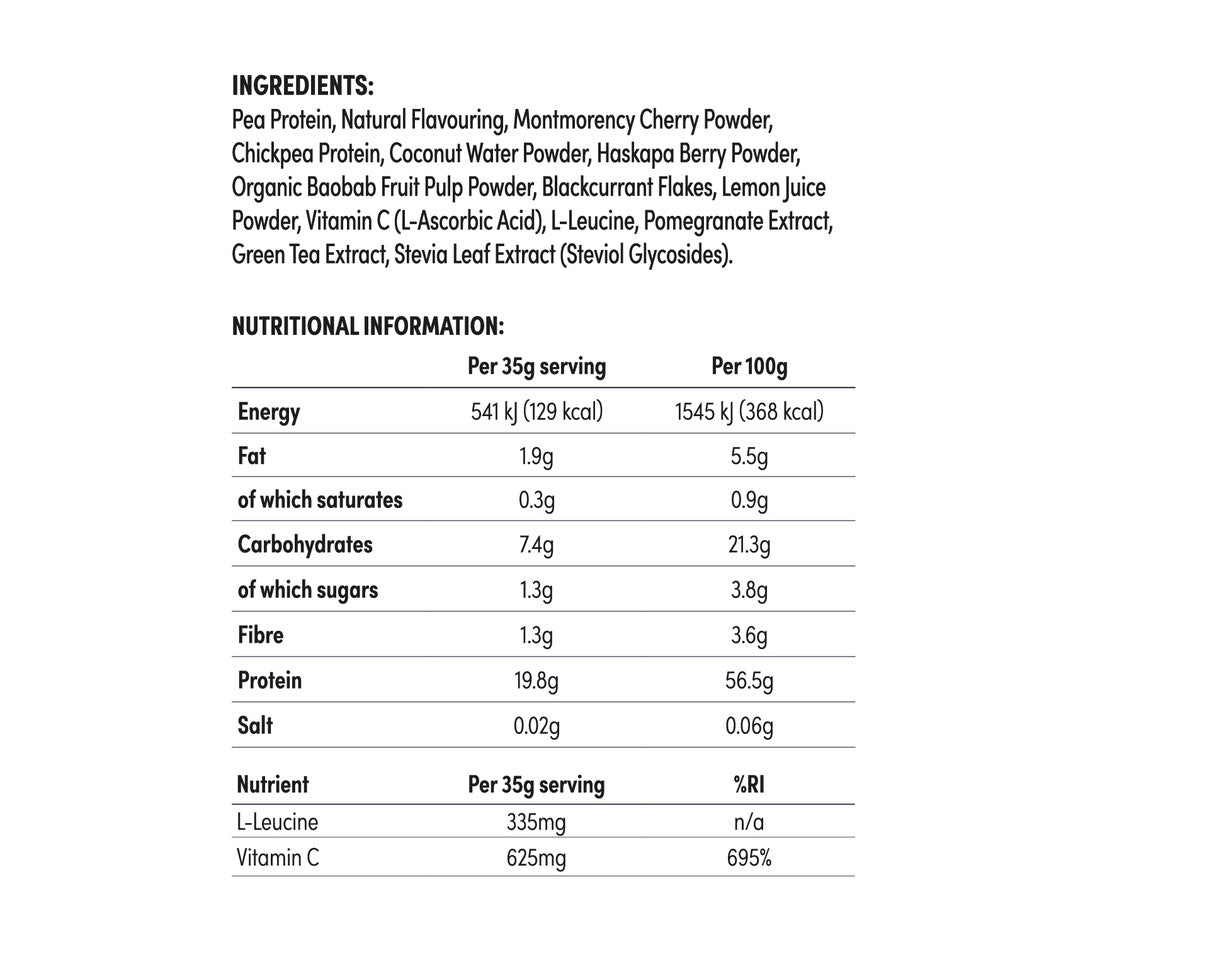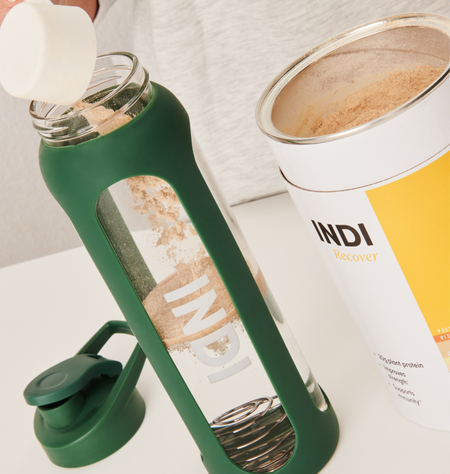 Essential lean protein
We've boosted our silky-smooth berry flavour recovery plant protein with superfood nutrients to ease soreness after exercise, boost metabolism and maintain muscle mass throughout life. It's your insurance to help preserve strength, strong immunity and a healthy body.
Every 4 weeks
Every 2 weeks
Every 4 weeks
Every 6 weeks
Every 8 weeks
- Pause or cancel anytime
- No minimum commitment
Free delivery · Pause or cancel anytime · 30 day money back guarantee
Pay in 3 installments with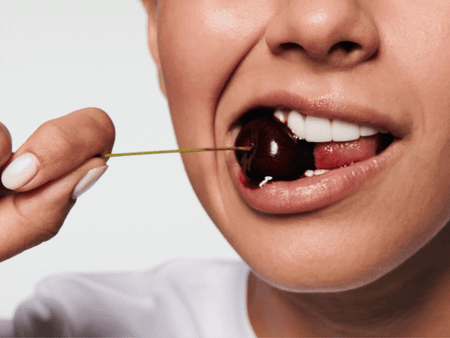 "Super supps - handy helpers to boost recovery and optimise performance"
"Best Vegan Drink" 2023 Product Awards Winner
"A clever blend with all the added extras needed in a post-workout shake. It also tastes great."
HOW RECOVER WORKS
IMMEDIATELY
Your hydration is replenished, inflammation is reduced and muscles begin to repair. Hunger is also subdued.
WITH DAILY USE
Recovery time after exercise is reduced, muscle soreness is less frequent, fat metabolism is improved and muscle growth is supported.
TOP TIP
Use Recover daily (even on rest days) to support muscle mass, hormone regulation and healthy hair, skin and nails.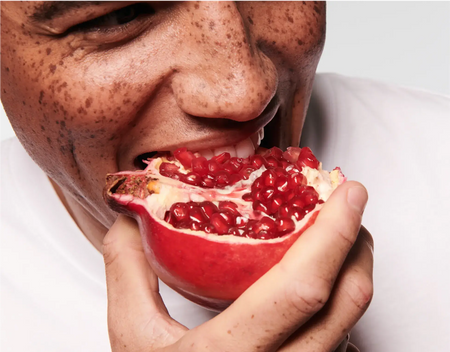 What's inside
POMEGRANATE
High in dietary nitrates improve blood flow and oxygen delivery in the body supporting physical and mental performance as well as recovery. Antioxidants contained in Pomegranate proved anti-inflammatory benefits after exercise from damage caused to muscles and tissue.
What's inside
CHICKPEA PROTEIN
A high quality source of plant-protein source with an amino-acid profile that complements Pea Protein to support muscle maintenance and repair.
What's inside
VITAMIN C
Reduces exercise-induced oxidative stress and support any dip in immune function caused by intense exercise.
What's inside
YELLOW PEA PROTEIN
A great source of bioavailable amino-acids for maintaining, repairing and growing muscle. Contains; Alanine / Arginine / Aspartic Acid / Glutamic Acid / Glycine / Tryptophan / Threonine / Isoleucine / Leucine / Lysine / Methionine / Cystine / Phenylalanine / Tyrosine / Valine / Histidine / Proline / Serine / Threonine
What's inside
LEMON
Studies from Purdue University found that adding lemon to green tea increases catechin absorption by up to 13x compared to control groups. This greatly increases the efficacy of catechins to protect against free radical damage in the body, as well as their proposed effect enhancing exercise-induced weight loss.
What's inside
COCONUT WATER
Coconut water is a natural source of electrolytes. This replaces the minerals lost through perspiration during intense exercise. Depleted electrolytes can cause muscular fatigue, cramping, poor heat regulation. Includes; Sodium / Potassium / Calcium / Magnesium / Phosphorous
What's inside
BLACKCURRANT
High levels of anthocyanins provide protection against oxidative stress caused during exercise. These powerful compounds give blackcurrants their deep purple pigmentation and have been shown to provide anti inflammatory, anticancer and antimicrobial benefits.
What's inside
GREEN TEA
Catechins found in green tea have been found to increase exercise-induced weight loss and greater reduction in visceral fat. Paired with lemon increases catechin absorption by up to 13x, significantly improving its effect.
What's inside
MONTMORENCY CHERRY
Studies have found that athletes supplementing with Montmorency Cherry before and after exercise showed significant improvements in reduced muscle soreness, inflammation and blood pressure. A meta-analysis of 10 published studies has found this translates to enhanced performance and recovery, with many top-tier athletes and teams incorporating Montmorency Cherries into their diets when training.
What's inside
BAOBAB
NUTRIENT DENSE
Origin TANZANIA
Native to the hot and dry plains of Africa, Baobab naturally concentrates high levels of vitamins, minerals and phytonutrients in a high fibre package. With six times the level of Vitamin C as an orange and six times more fibre than a banana, Baobab makes it easy to hit many of your daily nutritional objectives in one go.
What's inside
HASKAP BERRY
With the highest recorded anthocyanin content of any berry, x3 more than blueberries, Haskap is one of the most potent antioxidants on the planet. Studies from Reading University have revealed that supplementing with Haskap berries provide both vasodilatory benefits as well as improvements to memory.
POMEGRANATE
CHICKPEA PROTEIN
VITAMIN C
YELLOW PEA PROTEIN
LEMON
COCONUT WATER
BLACKCURRANT
GREEN TEA
MONTMORENCY CHERRY
BAOBAB
HASKAP BERRY
REVIEWS
Marjorie S.

Verified Reviewer

10 minutes ago

Best plant protein I've tried

I'm in my 70s and I take after brisk walks. It stops me aching the next day. Tastes much better than any other vegan protein I've tried and really dislike the flavour of synthetic animal based proteins. I mix in a smoothie, or sometimes just with oat milk. Thanks for making it!

Indi Recover

Excellent product. I use on my cereal in the morning or after a workout with oat milk. Great taste.

Grace B.

Verified Buyer

2 months ago

Revolutionary

Such a subtle lovely taste, not grainy or thick when you mix it, and no digestive issues like you get with most vegan proteins, love it!

sue P.

Verified Buyer

3 months ago

Great source of protein

I struggle most days with my protein intake so this is fabulous, it tastes great in my smoothie and gives me energy after a workout

Evan K.

Verified Buyer

4 months ago

Great after a run

Tone mixes well with soy milk for a protein boost after my longer runs. And it has a pleasant taste too!
Reviews Loaded
Reviews Added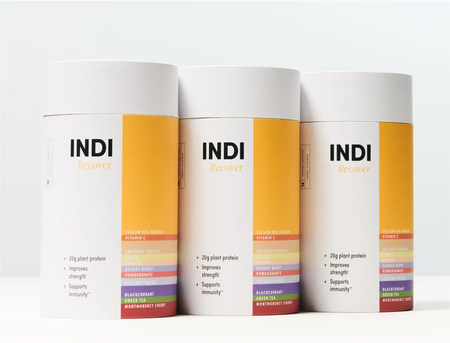 FAQ
WHEN DO I TAKE IT?
We recommend taking Recover within 30 minutes of exercise (even if that's just a brisk walk), but its benefits can also be enjoyed on rest days.
WHY PEA & CHICKPEA PROTEIN?
This combination delivers a complete amino acid profile. Unlike animal based proteins, plants need to be combined to provide all the essential amino acids we need.
WHAT IS A WHOLE FOOD SUPPLEMENT?
A supplement made from real foods so nutrients can be delivered in their natural, bioavailable form. At Indi, our whole food ingredients are freeze-dried, dehydrated or concentrated into a powder. These process maintain the quality and potency of the ingredients, capturing the maximum nutritional value from each plant-based source.
WHAT HAPPENS IF I SUBSCRIBE AND WANT TO CANCEL?
No long-term commitment is required; after your second delivery, you can cancel at any time. But we recommend sticking with it—consistency offers the best results!
CAN I RETURN IF I DON'T LIKE IT?
Yes. We're so confident that you'll love Indi products that we offer a 30-day money-back guarantee. So, if you're not completely satisfied simply contact us to organise the return and refund.