CONTAINS
The world's most naturally sedative plants including...
Ashwagandha to lower cortisol levels, helping the body relax and prepare for sleep
L-theanine to reduce stress, anxiety and combat insomnia
Valerian root which is clinically proven to improve the quality of sleep
5-HTP to support the production of serotonin, which is converted to melatonin
Chamomile widely known for it's calming and sleep inducing properties
Peppermint naturally relaxes muscles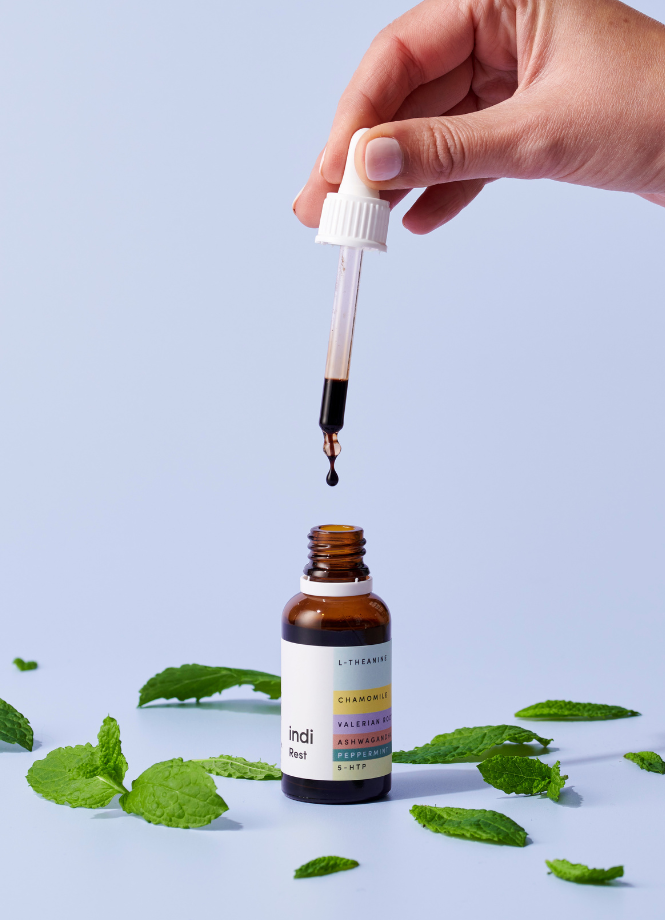 BENEFITS
The most comprehensive sleep support on the market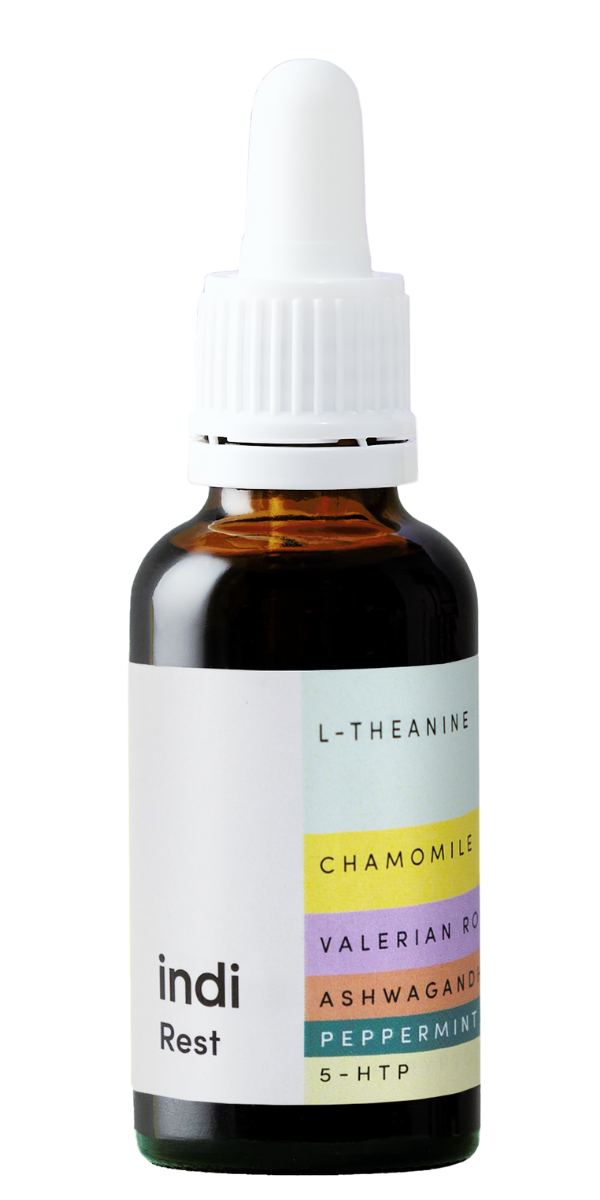 Reduces anxiety
Lowers cortisol, our stress hormone
Speeds up sleep latency (how quickly you fall asleep)
Improves sleep quality
Wake up feeling refreshed
Ingredients in Rest
Our ingredients are sourced from trusted partners across the world, and we're committed to sharing those sources with you. We never use bulking agents, chemical preservatives or artificial additives.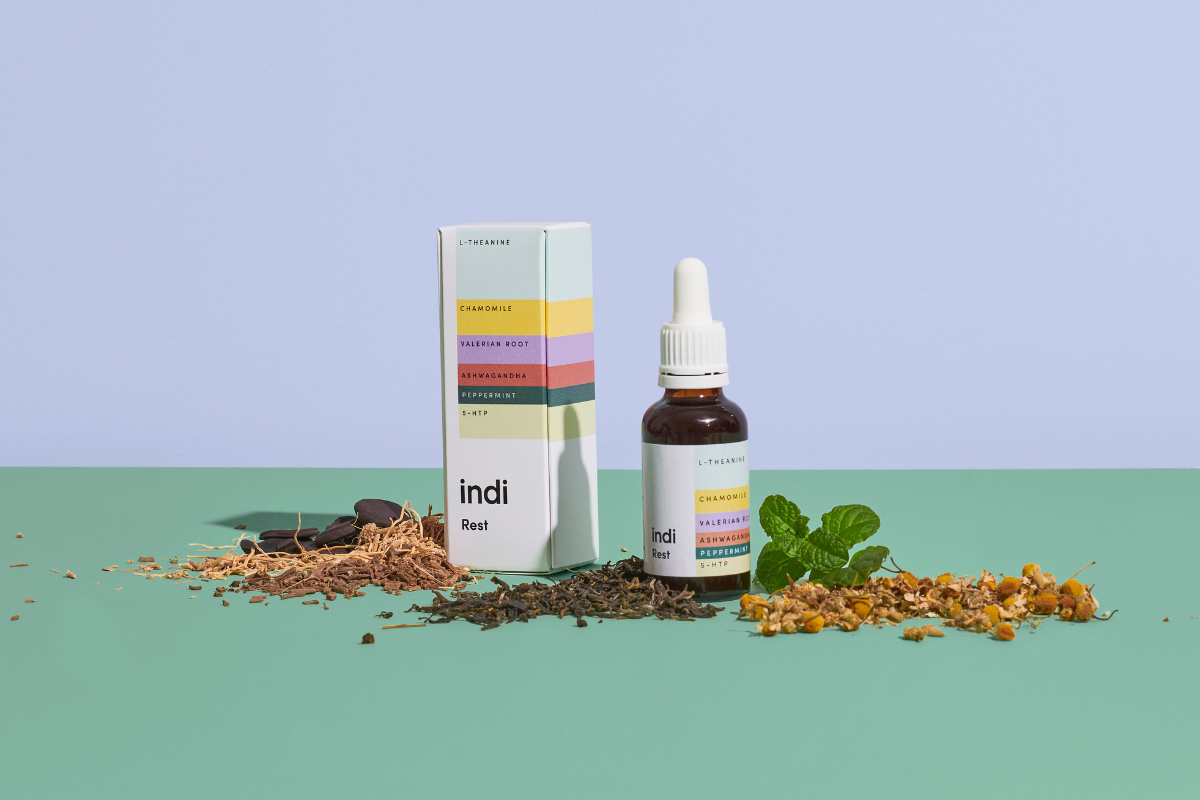 "Believe the rumours, because Indi is just as impressive as it sounds"
"A forward-thinking supplement range"
"There's more to Indi than some particularly cupboard-friendly branding"
"The kind of supplements we actually look forward to taking"
"Keep on top form with these clever products"
FAQs
How quickly will I notice a difference?
Is Rest a water or oil based tincture?
Can I return if it doesn't work for me?