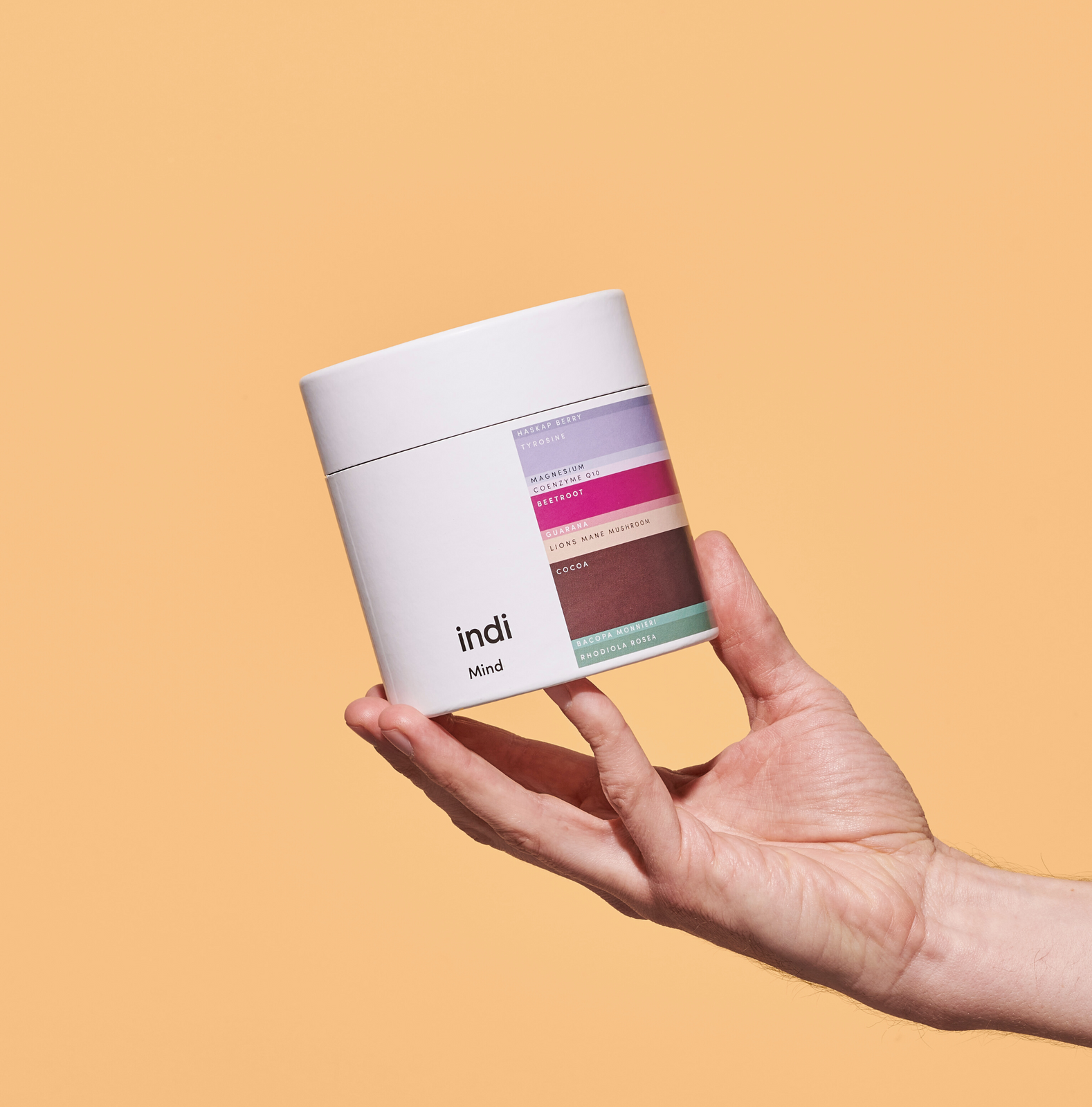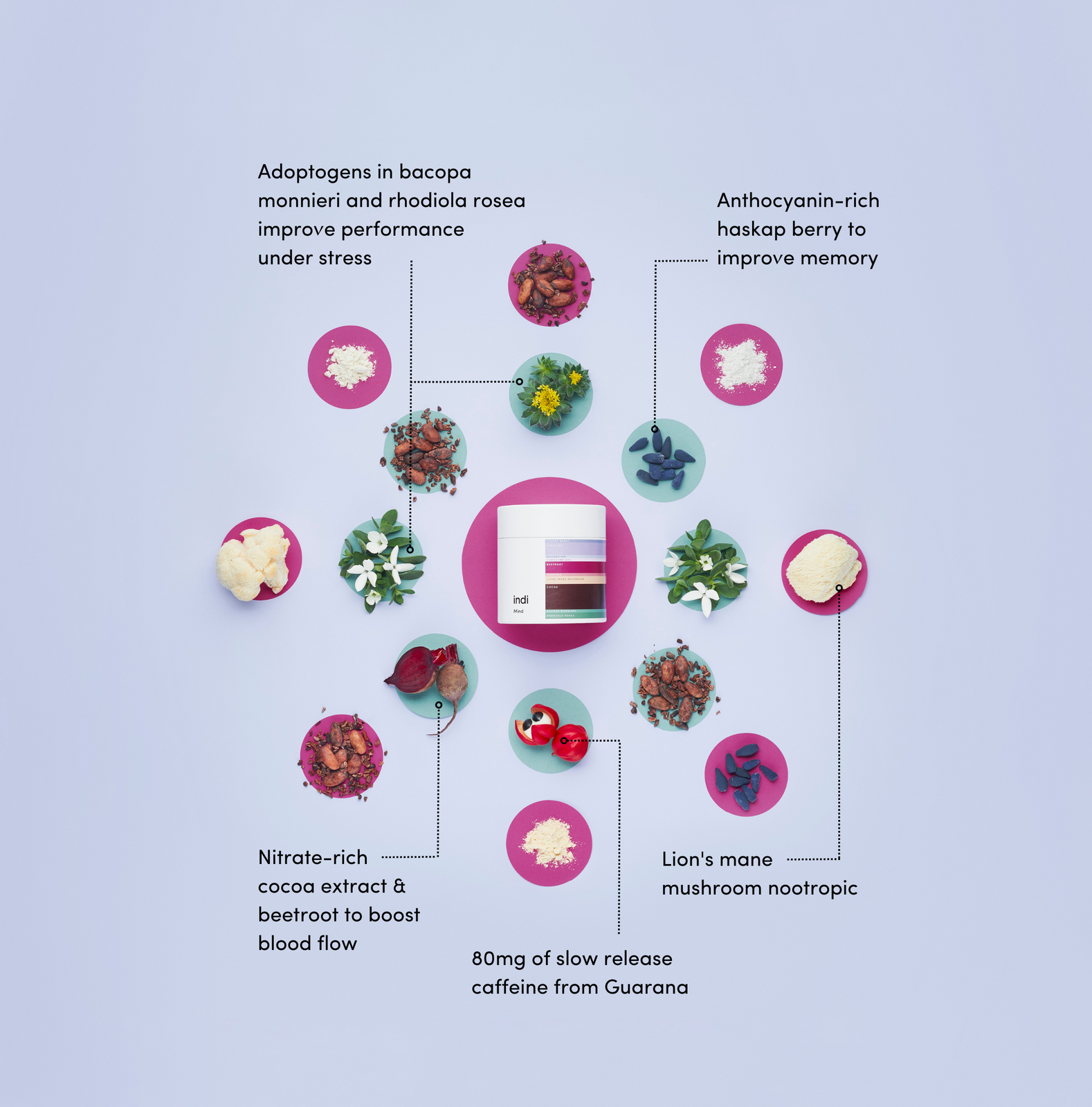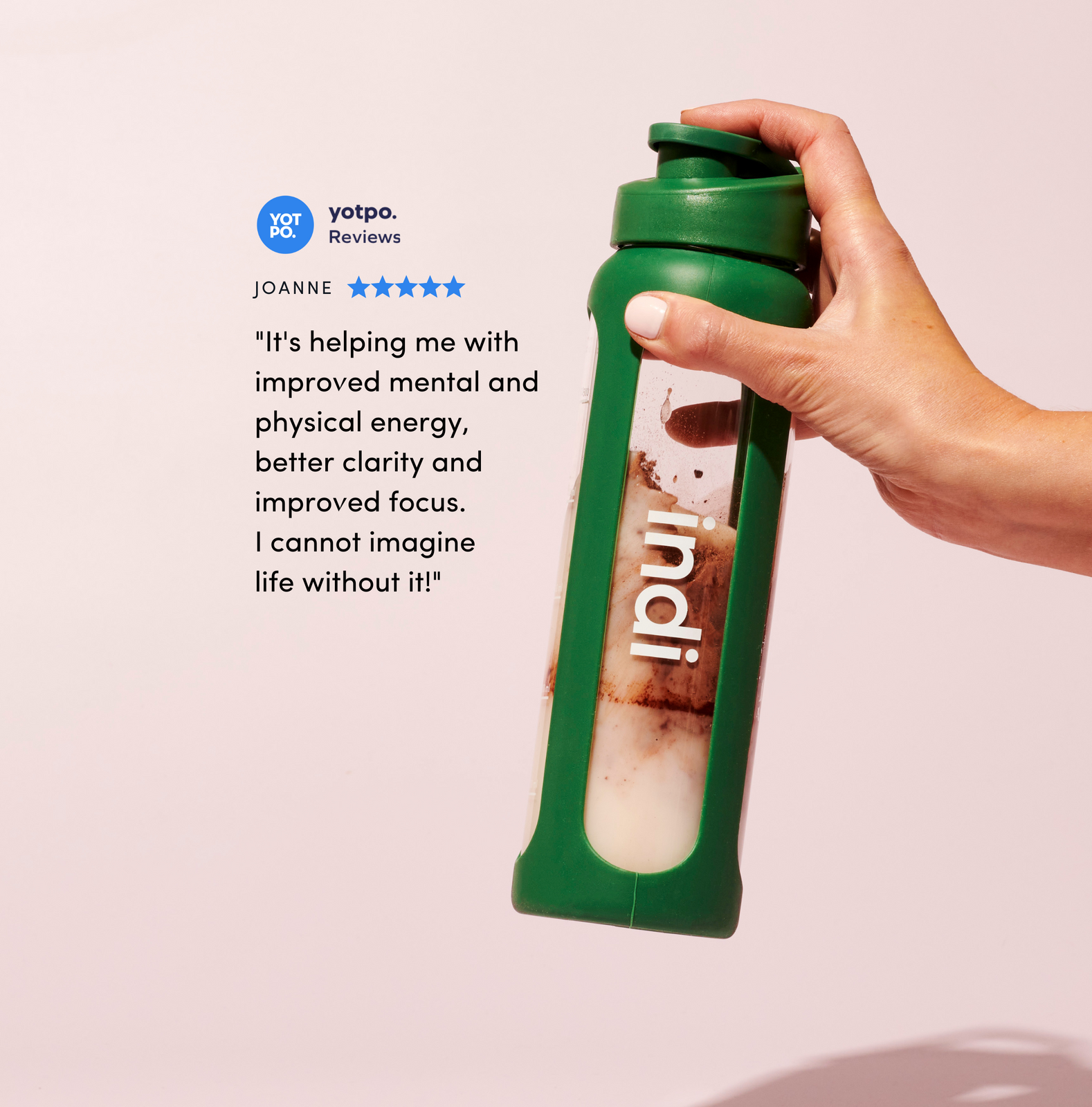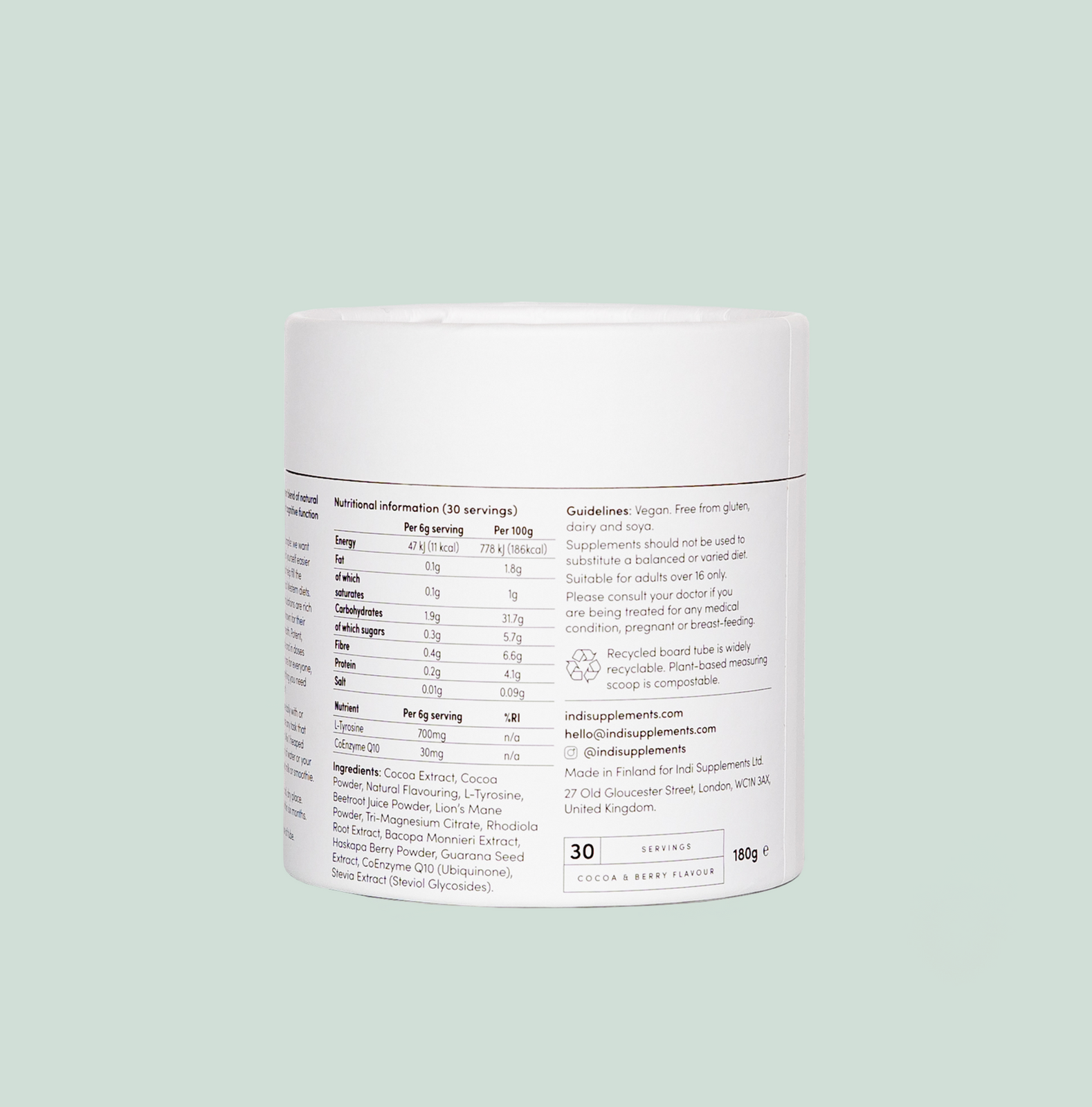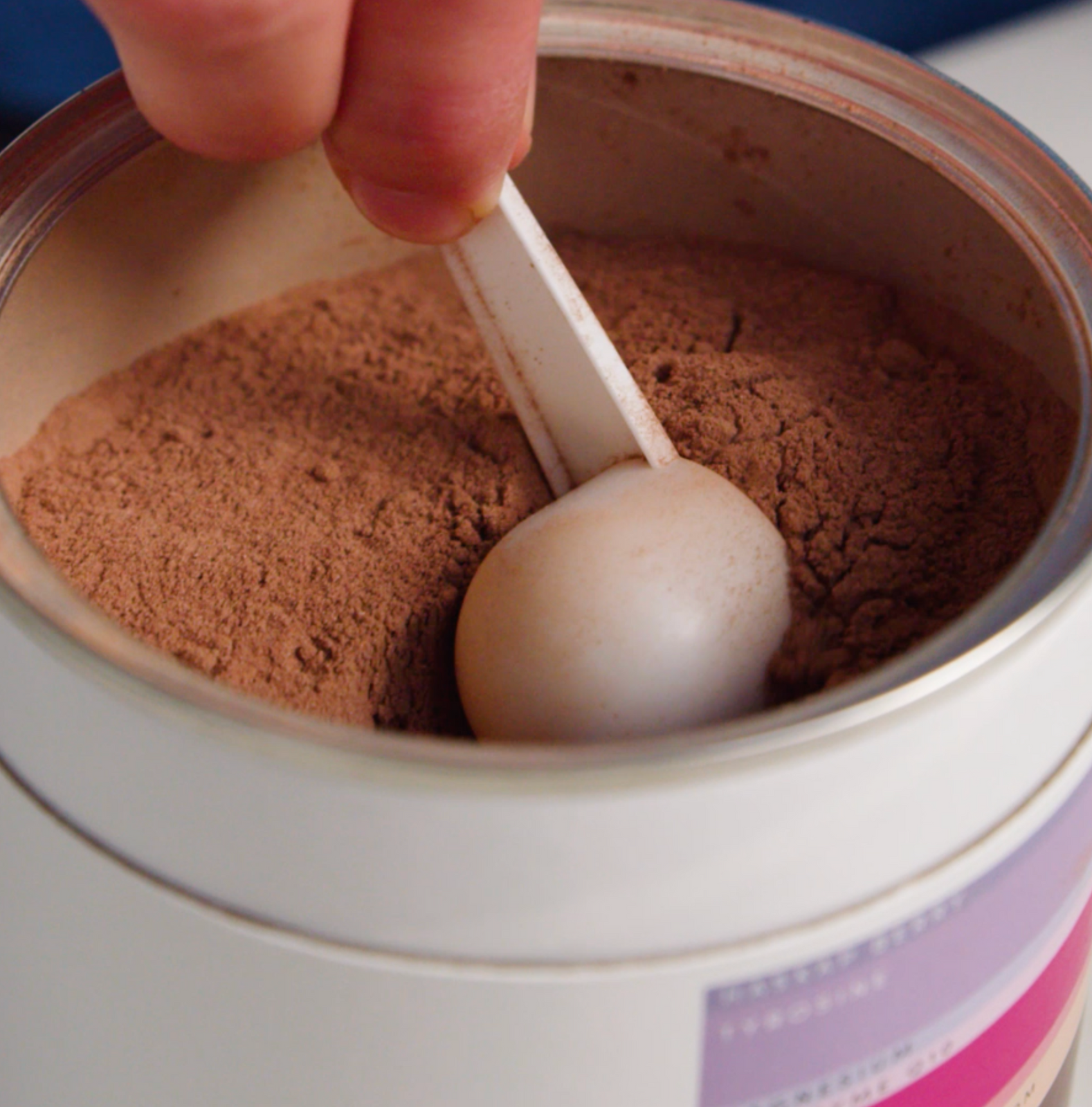 Contains
10 of the world's best brain foods delivering...
Powerful nootropics
Instant mental clarity
Oxygen-boosting vasodilators
Protective polyphenols
Focus-enhancing amino-acids
High in magnesium & CoQ10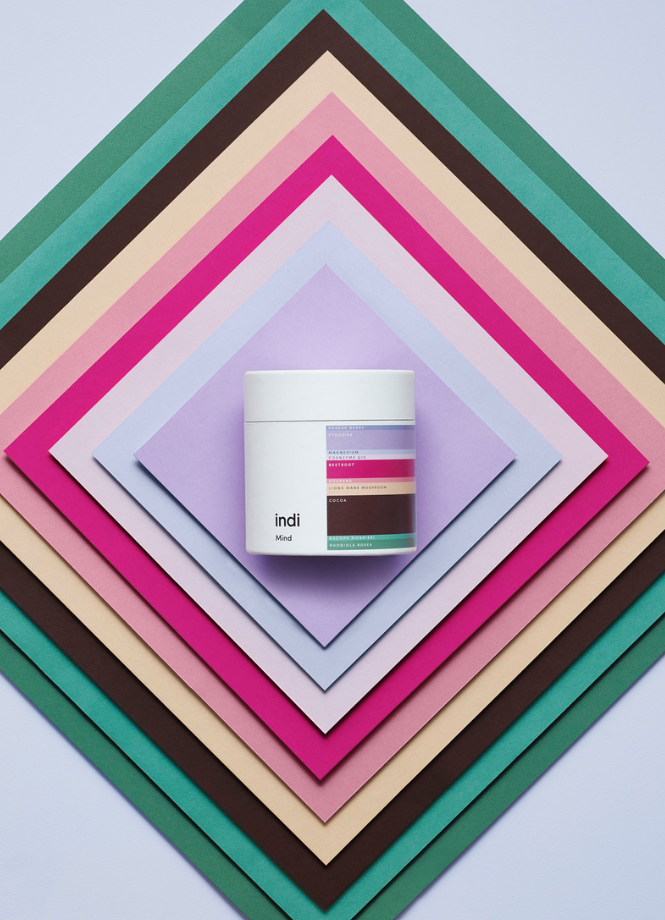 What to expect
Feel the difference in just 10 minutes, with effects lasting up to 4 hours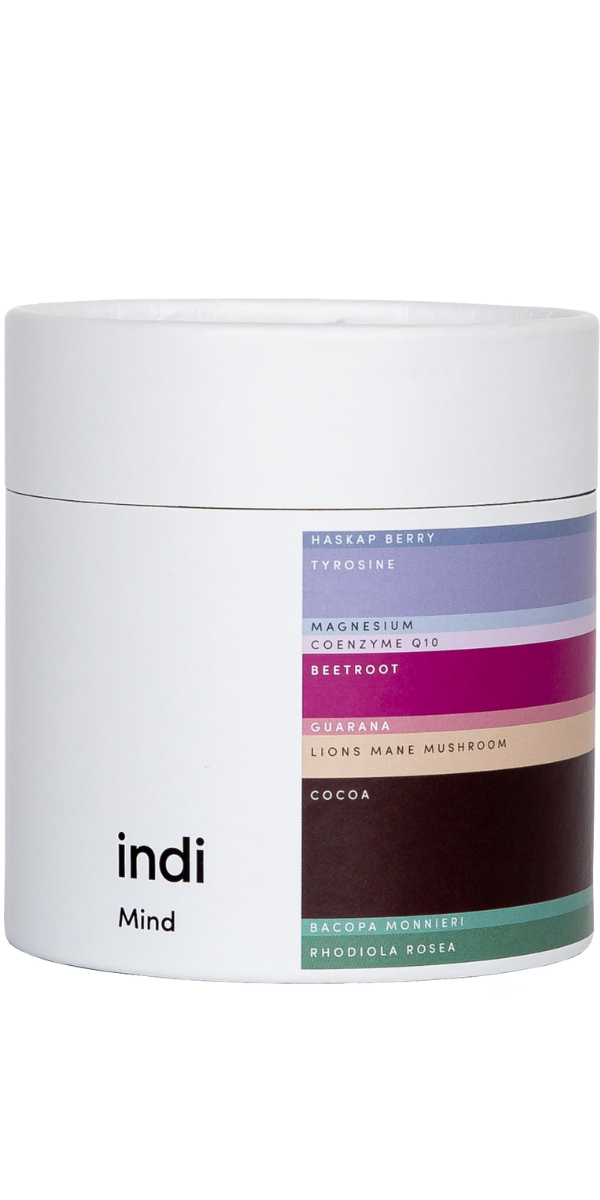 Sharpens focus
Improves attention span
Banishes brain fog
Tackles fatigue
Improves memory
Reduces oxidative stress
Supports long-term brain health
Ingredients in Mind
Our supplements are made from real foods, powdered down. This allows us to deliver all the goodness in its natural bioavailable form – and in doses that will make a difference. Our ingredients are sourced from trusted partners across the world, and we're committed to sharing those sources with you.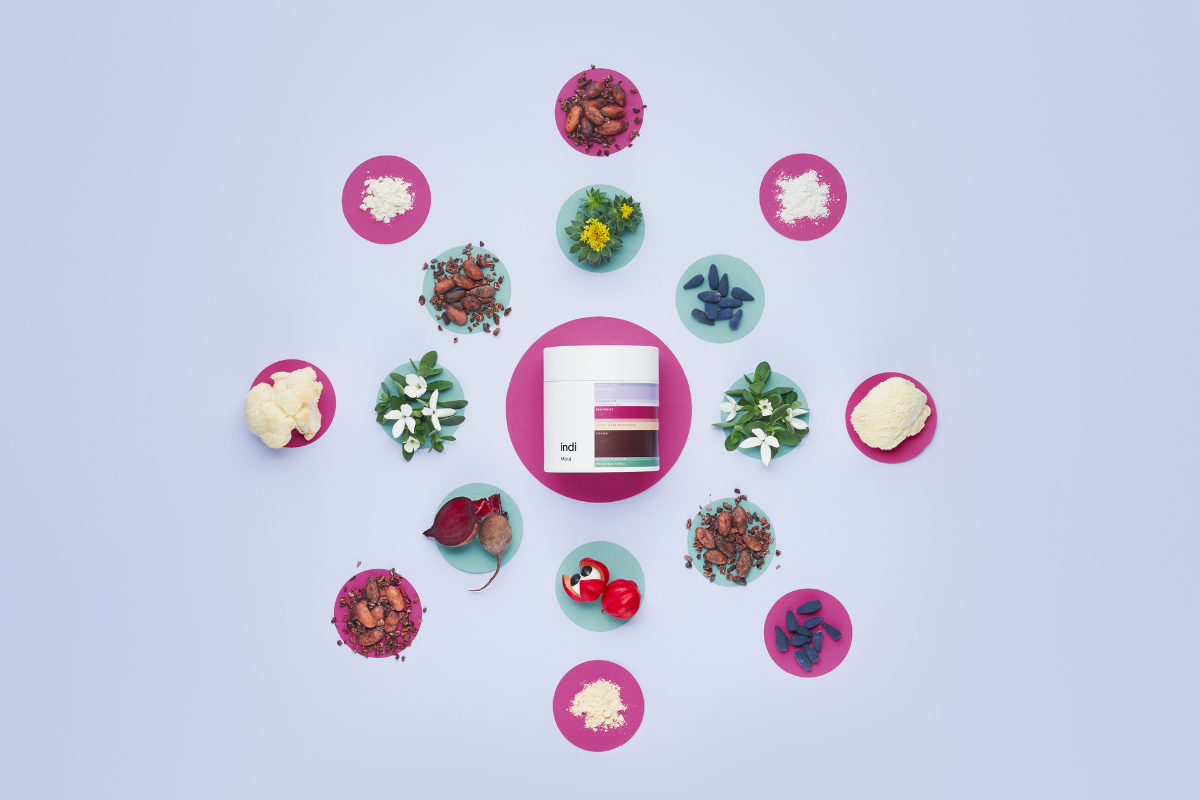 "Believe the rumours, because Indi is just as impressive as it sounds"
"A forward-thinking supplement range"
"This powder form supplement provides some real food for thought"
"The kind of supplements we actually look forward to taking"
"Keep on top form with these clever products"
FAQs
How quickly will I notice a difference?
Will this keep me awake at night?
What is a whole food supplement?
Can I take if I'm pregnant?
Can I return if it doesn't work for me?