A FINE-TUNED BLEND
Developed by leading sports nutritionists to deliver...
20g of plant protein from pea & chickpea, a combination which delivers a complete amino acid profile to repair muscle after exercise
Montmorency cherries to counter muscle soreness
Green tea catechins to stimulate fat burning after exercise
Coconut water to replenish electrolytes lost through sweating
Antioxidant-rich berries to reduce inflammation and support recovery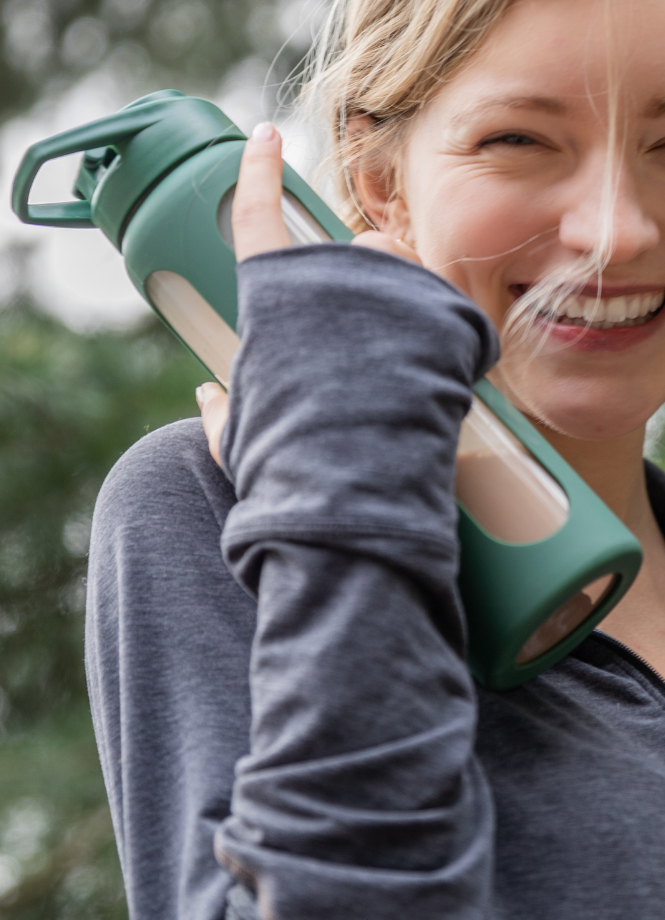 BENEFITS
The ultimate training and recovery partner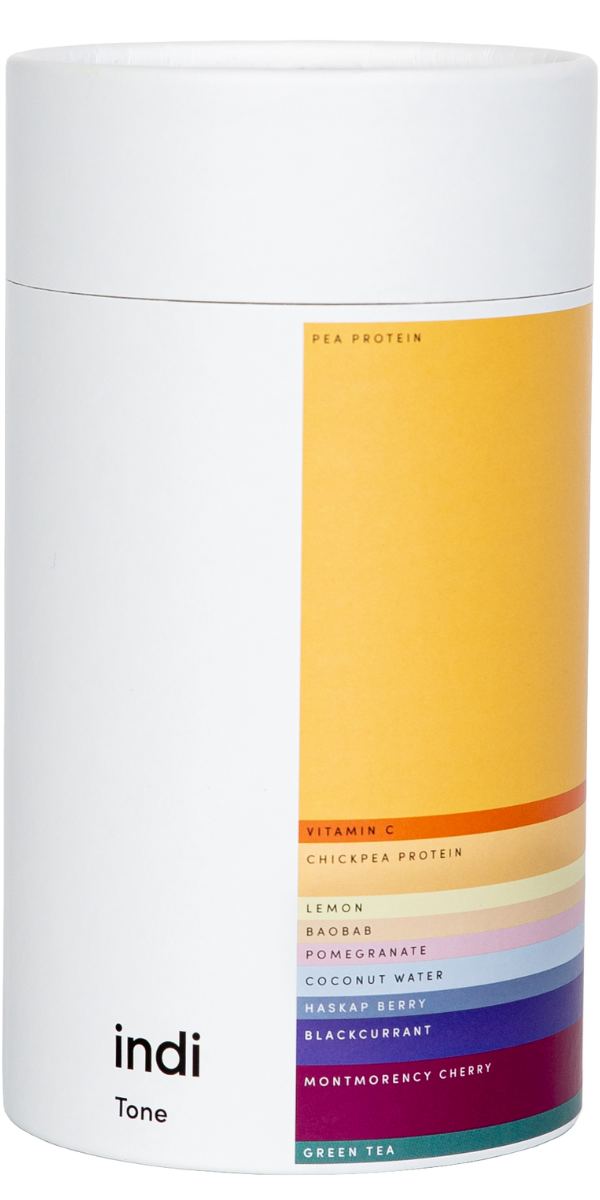 Repairs muscle
Reduces soreness
Counters inflammation
Rehydrates
Boosts fat burning after exercise
Ingredients in Tone
Our supplements are made from real foods, powdered down. This allows us to deliver all the goodness in its natural bioavailable form – and in doses that will make a difference. Our ingredients are sourced from trusted partners across the world, and we're committed to sharing those sources with you. We never use bulking agents, chemical preservatives or artificial additives.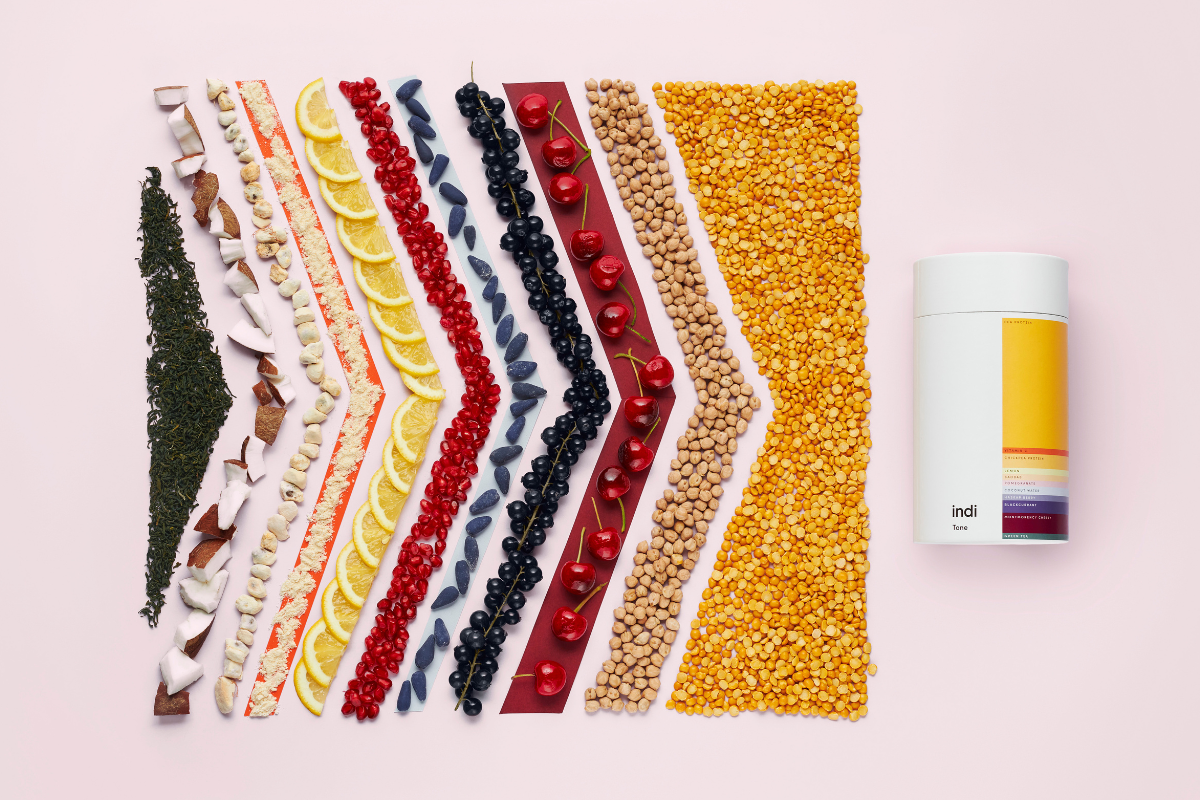 "Believe the rumours, because Indi is just as impressive as it sounds"
"A forward-thinking supplement range"
"There's more to Indi than some particularly cupboard-friendly branding"
"The kind of supplements we actually look forward to taking"
"Keep on top form with these clever products"
FAQs
Is plant protein as effective as whey?
What is a whole food supplement?
Can I return it if I don't like it?
What happens if I subscribe and want to cancel?