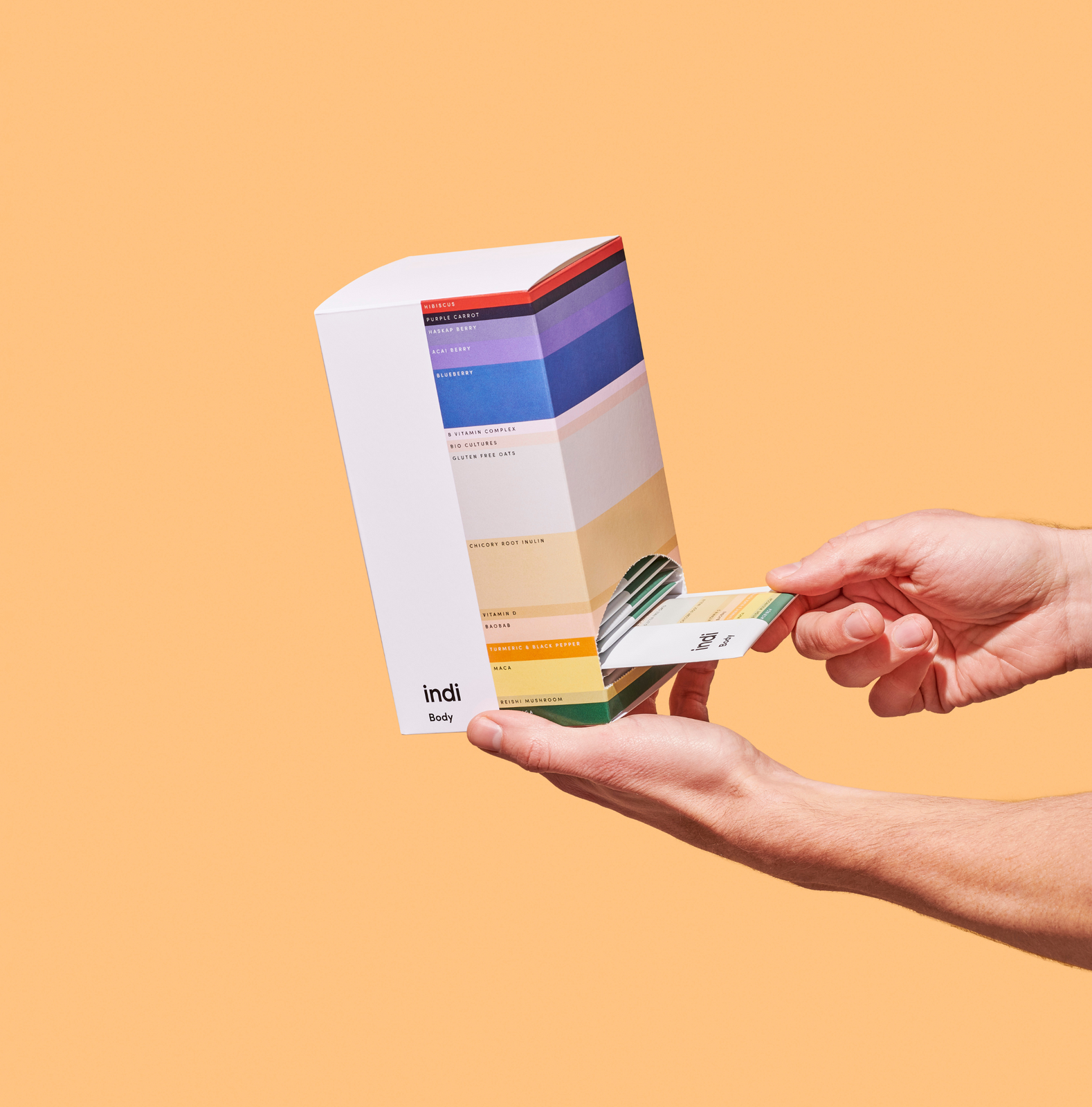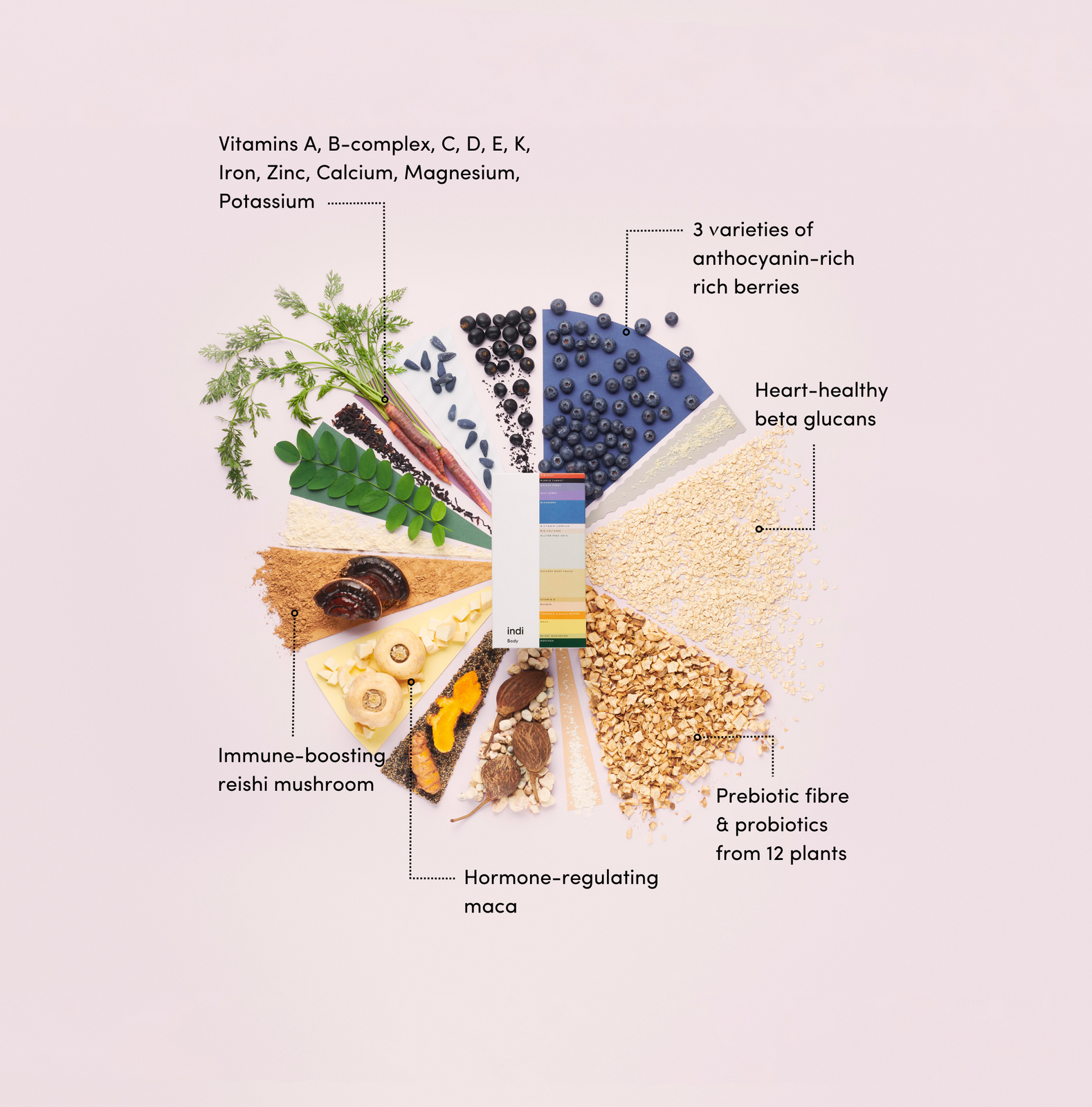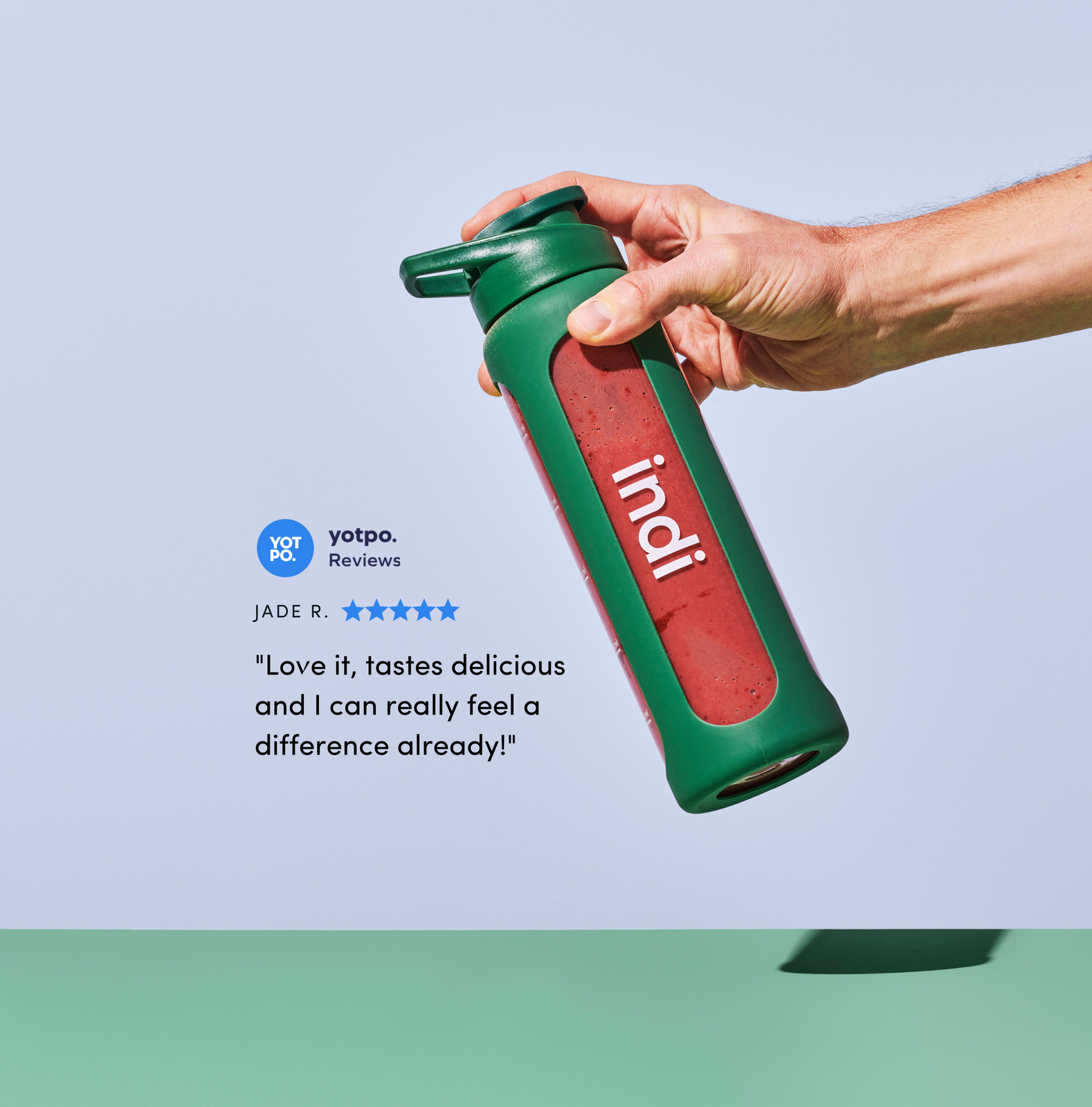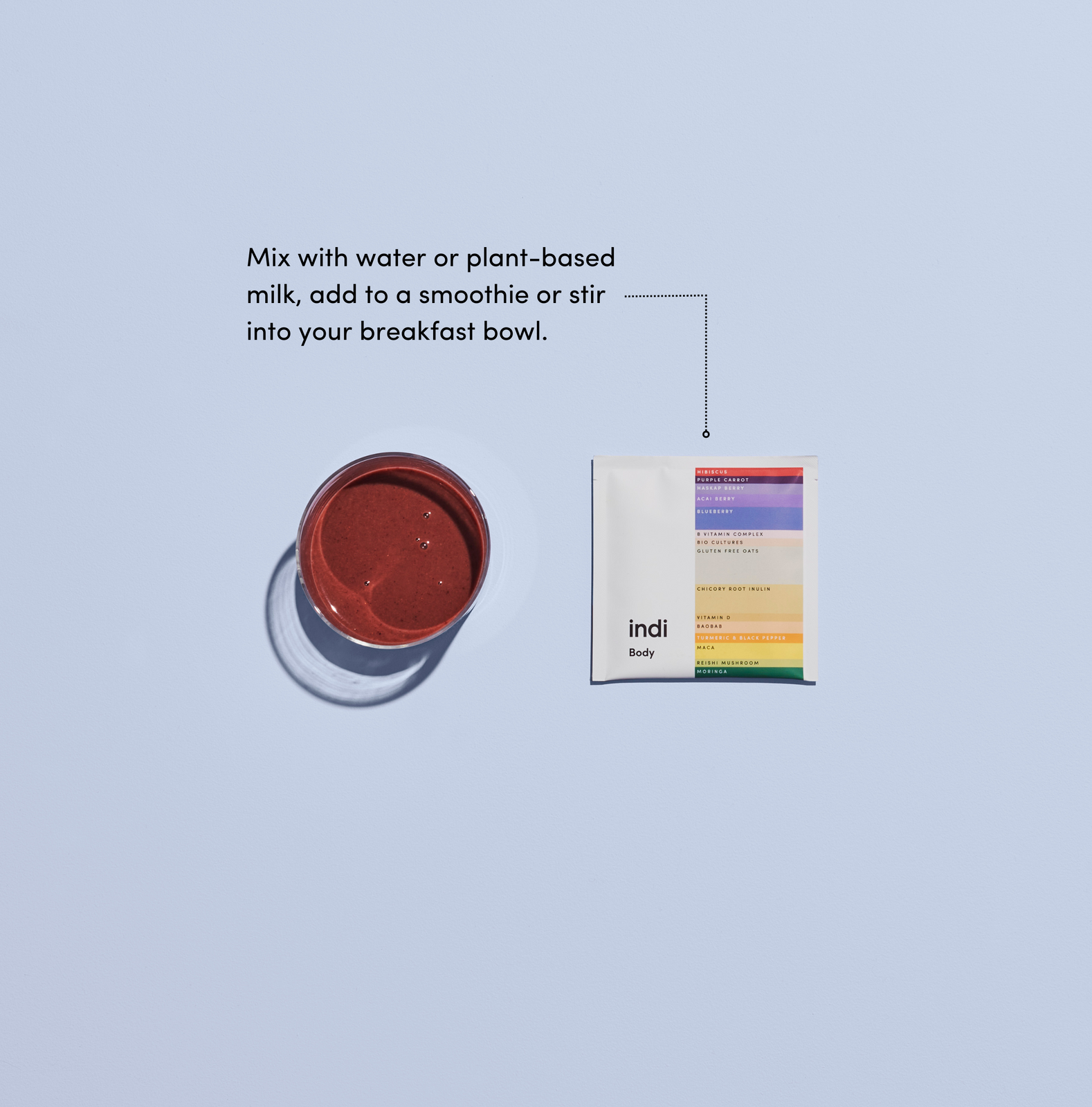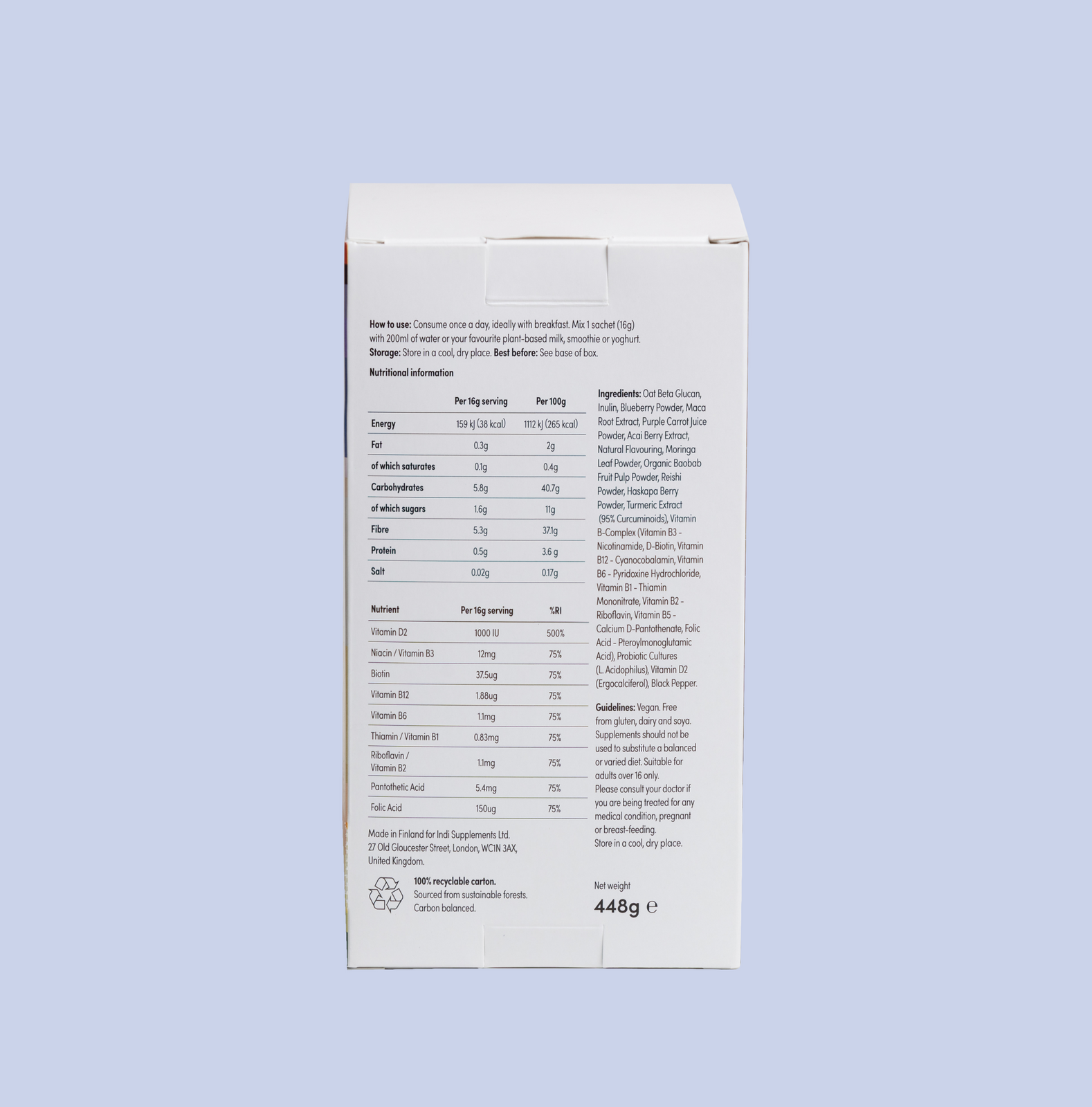 CONTAINS
15 of the world's most nutrient-rich plants delivering...
Prebiotic fibre (5.3g per serving)
Probiotics
Vitamins and minerals
Antioxidants
Hormone regulators
Anti-inflammatories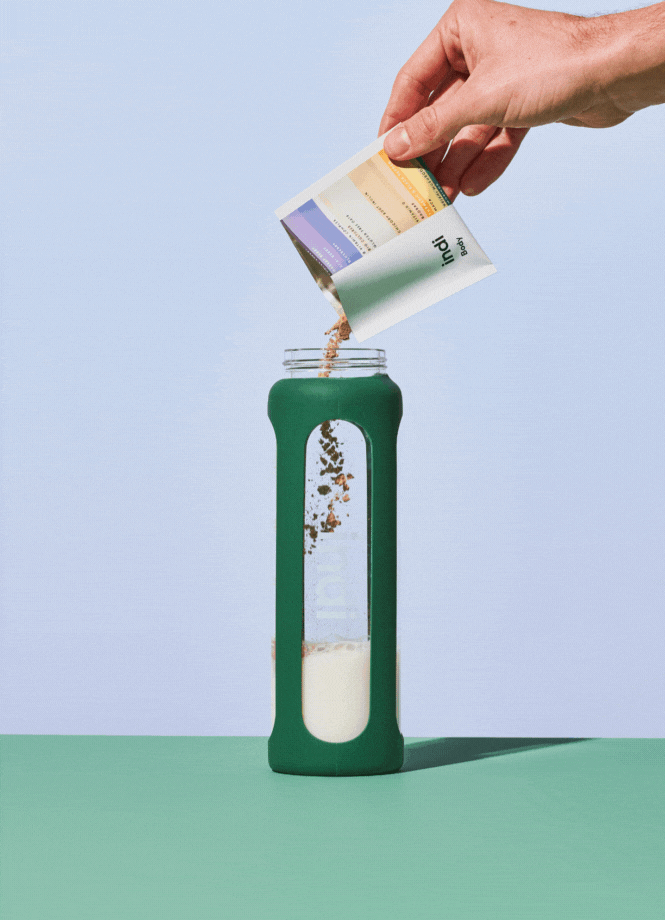 WHAT TO EXPECT
Change how you feel today and how you live later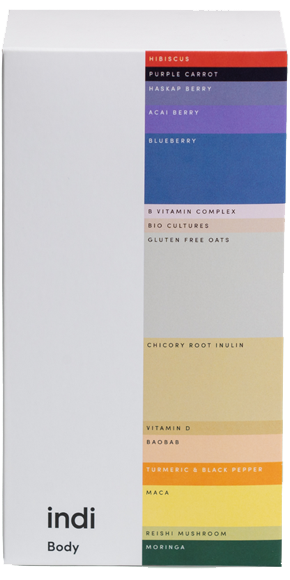 Improves gut health & digestion
Rebalances hormones & regulates mood
Improves energy levels
Boosts immunity
Improves skin, hair & nails
Reduces inflammation
Combats oxidative stress
Ingredients in Body
Our supplements are made from real foods, powdered down. This allows us to deliver all the goodness in its natural bioavailable form – and in doses that will make a difference. Our ingredients are sourced from trusted partners across the world, and we're committed to sharing those sources with you.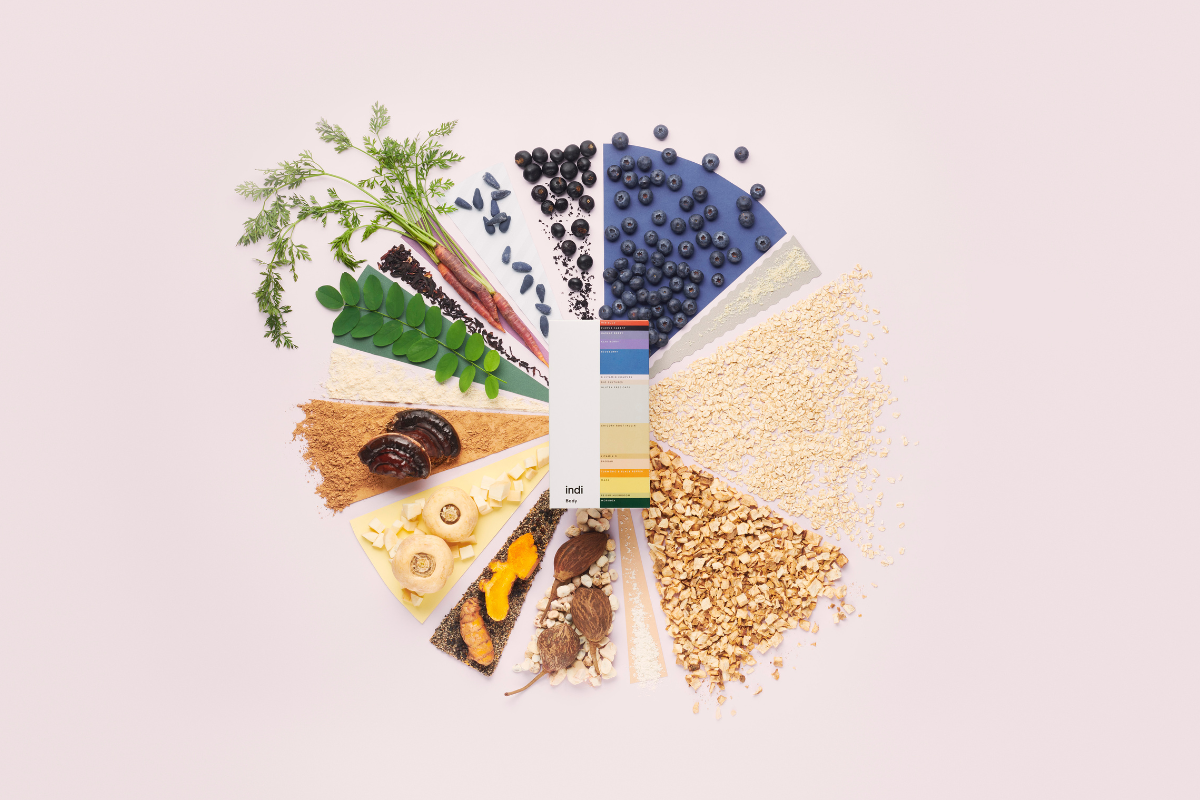 "Believe the rumours, because Indi is just as impressive as it sounds"
"A forward-thinking supplement range"
"There's more to Indi than some particularly cupboard-friendly branding"
"The kind of supplements we actually look forward to taking"
"Keep on top form with these clever products"
FAQs
How quickly will I notice a difference?
What's the difference between Body and a multivitamin?
What is a whole food supplement?
Can I return if I don't like it?
What happens if I subscribe and want to cancel?