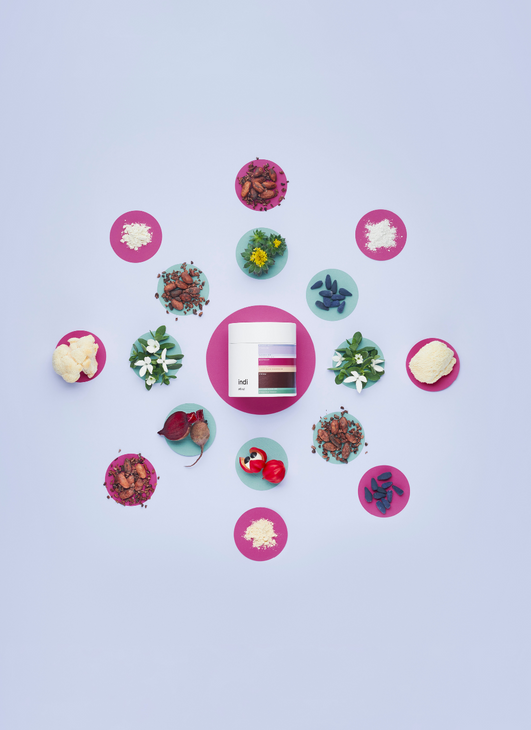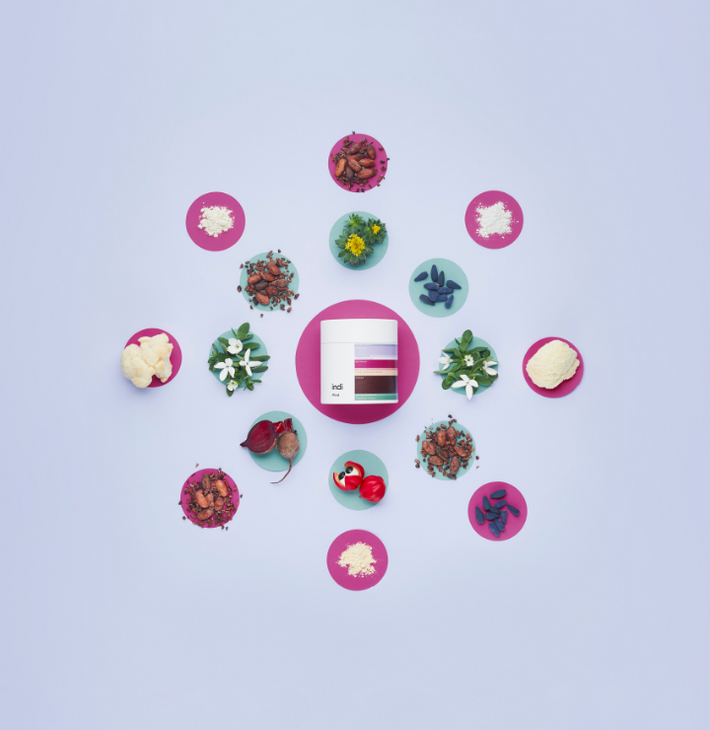 Natural, real food ingredients
Mind contains a combination of nature's best brain foods that have been shown to boost cognitive function, alertness and working memory.  
It's a smart alternative to coffee (and doesn't give you that panicky feeling) with both short and long-term benefits to brain health. 
See a difference in how you think, feel and perform - or your money back. 
AS SEEN IN
AS SEEN IN
AS SEEN IN
AS SEEN IN
AS SEEN IN
AS SEEN IN
AS SEEN IN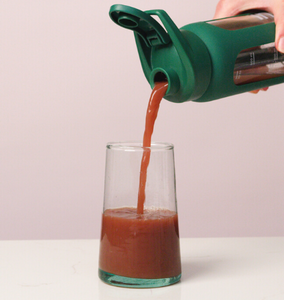 It's all in the mix
Our supplements come in powder form ready to mix with water, plant-based milk, in a smoothie, yoghurt or even your favourite breakfast bowl.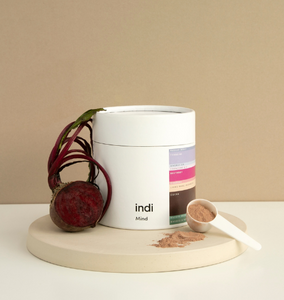 Weird & wonderful ingredients
Indi harnesses the benefits of functional, indigenous foods that you wouldn't typically find on your plate to help you achieve optimum nutrition.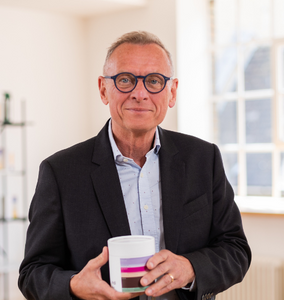 Endorsed by experts
"Indi is here to help you get some of the complexities of a well-balanced diet right... They are very high quality, thoughtfully designed products that will make a difference." - Dr Adam Carey
Ingredients with proven efficacy
30 day money back guarantee
100% natural
Vegan friendly
Non-GMO
Why we exist
At Indi we understand that the pace, pressures and challenges of modern life can impact our daily diet, how we feel and our long-term health.
We want to make taking care of yourself easier with surprisingly simple supplements that help fill the nutrition gaps in typical Western diets.
Shop now